Support your local merchant & tell them you saw them on Wheeling.com
Ace of Shades
David Parker
P.O. Box 4954
Buffalo Grove, IL. 60089-4954
847-808-9006
Quality Custom Window Fashions
ARA Cabinets 4 U
Kitchens, Baths, Rec. Rooms, Offices
Jeffrey Pike 4 S. Milwaukee, Wheeling, IL. 60090
Phone: 847-215-1700 Fax: 847-215-1730
AR-K-TEKS Unlimited, Ltd.
A full-service architectural firm specializing in residential construction
300 N. Eleventh Street
Wheeling, IL 60090
Phone: 847-215-9214
e-mail
ASAP Liquidations
847.520.0736
Email: asap@salonx.com
Chicago Rug Works
Rick Counselbaum
Complete Custom Rug Services
149 S. Milwaukee Ave.
847-215-7455
e-mail


Hines Lumber
Corporate Headquarters
550 East Devon Avenue
Itasca, IL 60143
630-773-2470
fax:630-773-2487
e-mail

Holland Glass & Art Studio, Inc.
Holland Glass and Art Studio, Inc. specializes in creating custom made and designed stained glass and sandblasting for any purpose, windows, lamps, tables, shower enclosures, etc. We also repair and restore all stained glass works.
6045 W. Irving Park Road
Chicago, IL 60634
773-685-0309
e-mail


Lite Art
Lynn Kagan - Design Consultant
Mon & Thurs 10-8
Tues, Wed, Fri & Sat 10-5
1202 W. Dundee Road, Wheeling, IL. 60090
847-541-5310
Restruction
Insurance Restoration Specialists
Fire - Wind - Water - Custom Homes - Additions - Remodeling
425 Huehl Road Bldg. 16B, Northbrook, IL. 60062
Office: 847-498-4130 Report Claims: 800-414-0259
Fax: 847-498-4487


Sherwin Williams
Ken Portuese - Store Manager
865 Dundee Road, Wheeling, IL. 60090
Phone: 847-541-0820 Fax: 847-541-0855

Scholl Electric Inc.
1215 N. 25th. Avenue
Melrose Park, IL. 60160
708-681-4060

Commercial and Industrial Electrical Contractor

Electrical and Industrial Contractor as follows:
All electrical including services, camera work, troubleshooting of all electrical devices, lighting, panel upgrades, total remodels and computer services.

We do any job that applies to electrical services call for a free estimate.
708-681-4060



Strictly Spas
*****Catalina & Jacuzzi spas & hot tubs.*****
We're a direct dealer -- you won't pay retail because we deal in VOLUME! Large showroom, knowledgeable staff, financing and servicing available. Located near Bob Chinn's on Milwaukee. Please call either Christine or Allan at 847/215-SPAS or visit our showroom at 503 S. Milwaukee Avenue in Wheeling. Hours: M-F 11-8; SAT 10-6; SUN 11-5. Mention you saw us here for further discounts!
e-mail

Swistun, Inc.
Installation of Siding, Windows, Roofing, Gutters
65 E. Palatine Rd. Suite 117
Prospect Heights, IL 60070
Phone: 847-459-8505
e-mail

VRA architects
Architecture
Interior Design
Development
Consulting
10265 Franklin Avenue
Franklin Park, IL 60131
Phone: 847-233-0600
e-mail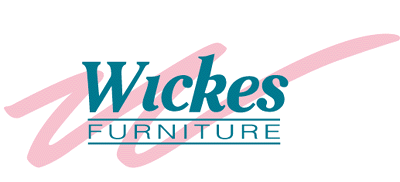 Wickes Furniture
Wheeling - 847-541-4800
Bedford Park - 708-496-8070
Itasca - 630-773-2210
Niles - 847-965-4300
---
Wheeling.Com is not responsible for missing, out of date, or inaccurate ads. This service is free of charge and anyone submiting ads or viewing ads will not hold Wheeling.Com responsible in any way.
Wheeling.com winner of the Chamber of Commerce
"Business of the year" award!
Home | Back | Guestbook | Retail Property | Businesses
Election 97 | Chamber of Commerce | Neighborhoods | Wheeling Links
Local News | Cool Links and Free Stuff | Comments | Volunteers
---
This site created and maintained by:
Byte Me! Computer Sales and Service, Inc.