<![if !vml]>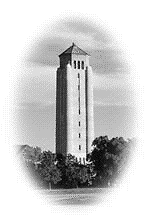 <![endif]><![if !vml]> <![endif]>

<![if !supportEmptyParas]> <![endif]>
<![if !supportEmptyParas]> <![endif]>
TOWN OF FORT SHERIDAN
MASTER HOMEOWNERS ASSOCIATION NEWSLETTER
JANUARY 2002
<![if !supportEmptyParas]> <![endif]>
<![if !supportEmptyParas]> <![endif]>
2002 Budget Approved Ė Increase in Assessments
The 2002 Budget was approved at the Master Homeowners Association meeting on December 20, 2001.† The new budget necessitates a 33% increase in our monthly assessments.† The main reason for this increase is the increase in fees that we will have to pay a new management company in 2002.† We have not yet hired a management company and do not know exactly what fee will be negotiated.† However, we know that we will be required to pay substantially more than we paid Baird and Warner in 2001 (this is why the company terminated their contract with us).† After talking with several management companies, we came up with a reasonable estimate of this yearís management fee.† Other expenses that have increased since 2001 include legal fees and expenses for communications (newsletter and website) and social events.† If you have questions regarding the budget, please contact Bob Mintz at (847) 940-3253.
<![if !supportEmptyParas]> <![endif]>
Update on Search for New Management Company
The Board of Directors is continuing its search for a new management company. Baird and Warner is continuing to do our billing until we hire a new company.† Our Request for Proposals (RFP) was sent to 10 management companies, and we have so far received 5 bids/proposals.† We are studying the proposals and investigating the potential firms.† We hope to select a new firm in the next two months.
<![if !supportEmptyParas]> <![endif]>
Future Meetings of the Master Homeowners Association
The Board of Directors will begin hosting open Association meetings on a monthly basis.† Residents are encouraged to attend the meetings on the second Tuesday of each month at 7 p.m.† The next meeting will take place on Tuesday, January 8, 7:00 p.m. at the Midwest Young Artists Building, 878 Lyster Road.† We will discuss among other things the Landmark Preservation Council of Illinois and its role in our community, the Lake County Forest Preserve plans for the championship golf course and the establishment of a special committee to focus on this project, the establishment of a special committee to formally explore options for the Theater building, and the search for a new management firm.†
<![if !supportEmptyParas]> <![endif]>
Future Newsletters
The Association will be sending out a more substantial newsletter in 2002.† We will include five advertisers in each issue in order to offset the costs of publication.† If you are interested in advertising in the newsletter or would like to help with the writing and/or publication, please contact Krista Hanson at (847) 681-9775.
<![if !supportEmptyParas]> <![endif]>
Holiday Concert a Success
The Midwest Young Artists performed a lovely concert for the Town of Fort Sheridan on December 16.† Afterward, the neighbors shared refreshments and visited.† Thanks to the talented musicians and to all who helped make the party a success.
<![if !supportEmptyParas]> <![endif]>
Fort Sheridan Directory
Enclosed is a form should you wish to be included in the Fort Sheridan Telephone and Address Directory.† Donít be left out, fill it out!
<![if !supportEmptyParas]> <![endif]>
St. James Open House
St. James Church and School is your local choice for a Catholic education. Located in Highwood, St. James offers a preschool and K through 8 program. Kindergarten is all day. See what St. James has to offer at the Open House on Sunday, January 27th, 10-11:30 at 140 North Ave. For more information, contact Mary Kay Tschanz, Principal, at (847) 432-2277.
<![if !supportEmptyParas]> <![endif]>