Wheeling.Com is not
affiliated with the
Village of Wheeling


Please note: information presented may be outdated.
EDUCATION...
RIGHT here in WHEELING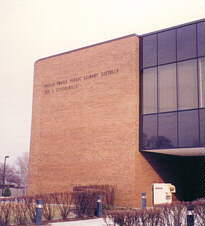 Five public K-5 schools, two middle schools, and a high school serve a combined student enrollment exceeding 8,000. Wheeling High School and Oliver Wendell Holmes Middle School have received the coveted Excellence in Education Award sponsored by the United States Department of Education. Both meet the extracurricular needs and interests of the students with extensive activities and athletic programs.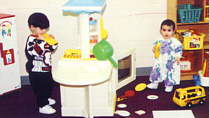 Wheeling is located within Community College District 512, which operates a branch of William Rainey Harper College on Wolf Road adjacent to the Village. While most Harper students are preparing for transfer to four-year campuses, this community college offers a two-year certificate and degree program, including high-tech CAD/CAM training.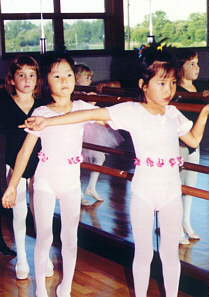 National Louis University, a well-known educational institution, maintains its largest Illinois campus in Wheeling where students may attend graduate courses in education and business. Worsham College, also in Wheeling, and nationally known in its field, provides a two-year program for funeral home operators.

Another arm of education is the Indian Trails Public Library, a modern, two-story facility at 355 South Schoenbeck Road. It houses over 208,000 books and associated materials including periodicals, CDs, tapes and film strips, all of which are available for loan.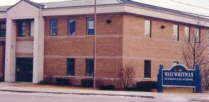 Affiliation with Online Catalogue Library for Colleges (OCLC) and the North Suburban Library System expands by many times the number of books and materials available. The Library District recently received approval for a 50% expansion of its existing space to meet the needs of the growing population in the area.



Wheeling.com winner of the Chamber of Commerce
"Business of the year" award!
Home | Back | Guestbook | Retail Property | Businesses | Events
Election 97 | Chamber of Commerce | Neighborhoods | Wheeling Links
Local News | Cool Links and Free Stuff | Comments | Volunteers
---
This site created and maintained by:
Byte Me! Computer Sales and Service, Inc.