Wheeling.Com is not
affiliated with the
Village of Wheeling


Please note: information presented may be outdated.
QUALITY OF LIFE...
RIGHT here in WHEELING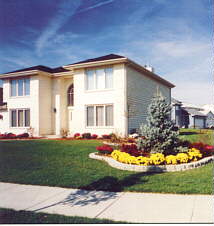 Residents of Wheeling share a high standard of living in an affordable community. The value for single-family homes and townhouses range up to $350,000 and $220,000 respectively. It is significant to note that 62 percent of the housing here is owner-occupied. Equally noteworthy is the fact that rental properties are rarely vacant.

Lifestyle options and a diverse population of 30,400 are reflected in the variety of available housing. Wheeling was built on the single-family home concept, and these dwellings, moderate to high end, constitute approximately half the living units within the Village today. The remainder mirror today's urbanite preferences - apartments, quads and condos, coach homes and townhouses.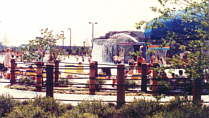 Associated with living in a well-planned community is the convenience of shopping. Wheeling features a variety of retail and consumer services in seven retail centers located throughout the Village. Three large regional shopping centers -Northbrook Court in Northbrook to the east, Hawthorne Center in Vernon Hills to the north, and Randhurst in Mount Prospect to the south - are just minutes away.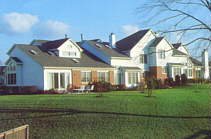 Living in Wheeling means living well. Health care needs are met by numerous medical practitioners in all specialties. Six major hospitals are nearby with Holy Family Medical Center, a 247-bed facility in Des Plaines, and Glenbrook Hospital of Glenview the most accessible. For immediate health care with no appointment necessary, Holy Family/Wheeling Professional Building is located in the Village and Northwest Community Hospital operates an emergency facility on Lake Cook Road adjacent to the Village.



Wheeling.com winner of the Chamber of Commerce
"Business of the year" award!
Home | Back | Guestbook | Retail Property | Businesses | Events
Election 97 | Chamber of Commerce | Neighborhoods | Wheeling Links
Local News | Cool Links and Free Stuff | Comments | Volunteers
---
This site created and maintained by:
Byte Me! Computer Sales and Service, Inc.